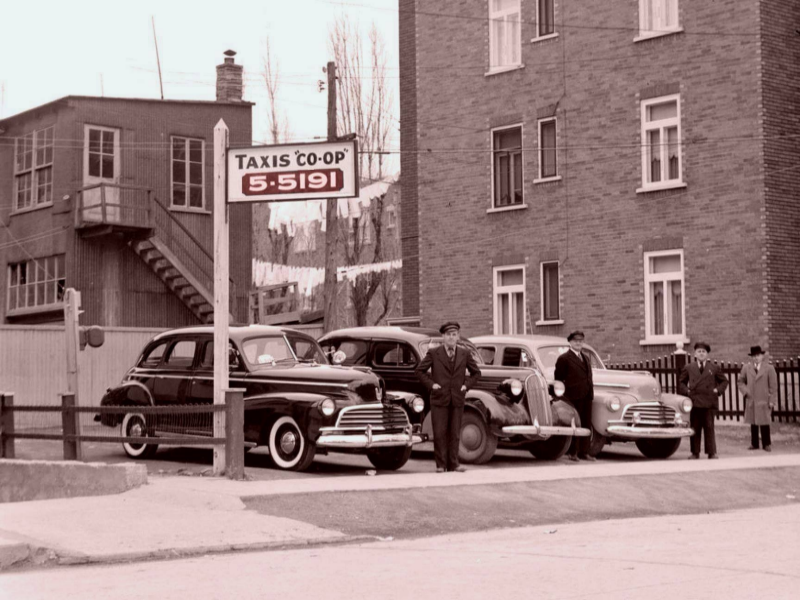 In 1945, Taxis Coop was founded by a group of like-minded chauffeurs who wanted to offer a high quality taxi service, finding their strength in numbers. Today, we are a leader in the field of transportation by taxi. We continue to be "avant-garde" in our knowledge and implementation of the latest trends, always seeking to improve the quality and speed of our services.
---
Taxis Coop is comprised of over 300 owners who are united in our belief that a high quality, secure taxi service should be offered to the entire population in, and around, Quebec City. As a leader in our field, we are constantly striving to innovate and improve our services. We are continually working to respond to all our clients' needs using the latest technology, while focusing on quick and diverse services .Both employees and chauffeurs alike are committed to offering a high quality, personalized service in order to better meet the ever changing needs of our clients. We continue to adapt our services with the goal of contributing to the economic development of our territory.
Taxis Coop, strength in numbers!
Our Values
Respect
Commitment
Communication
Innovation
Client' needs
Professionnalism
«Because we always take our clients' interests to heart,
Taxis Coop will continue to find ways to improve in order to better serve you. »